The new dates for the #1 JOB-Seminar with Peter M. Barnefske
---
---
Germany is the strongest and leading economic "motor" of a whole continent: Europe. Since years already the country steadily offers more than 1 million (!) vacant jobs. In IT, engineering, technology, craft, medicine/healthcare and many, many other professions. Meanwhile Germany is the 2. most popular and attractive country in the world for foreigners, who look for
good and well-payed jobs
want to make career
study at some of the best universities
or excellent and professional vocational trainings 
But more than 70% of foreign professionals & young talents apply wrong for jobs in Germany and sell themselves under value!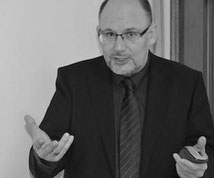 Peter M. Barnefske is the CEO of PHOENIX GIR. The German headhunter and international labour expert is well-known by the international media/press.
In our JOB-Seminar "Working in Germany?!" he not only reveals decisive secrets and the most fatal mistakes from over 12,000 consultations. He also shows the best practices, job hunting strategies and golden rules to succeed as a foreign professional.  
---
---
Do you make 1 or even 2 of the following mistakes? Then be sure: You ruin your chances for good jobs & salaries in Germany. Most foreign professionals and young talents aren't familiar with the German process of applying & hiring which is different from many other countries in the world. So they fail along the German hiring process. The PHOENIX GIR consultants prove this. Within seconds!
---
Motivation Letter / Cover Letter (Bewerbungsschreiben):
much too long/short - non-existent - egocentrism with stereoptypes and (too much) self-praise - psychological unwise - "begging" formulations - chanting the CV - looks like spam letter - not focussed on the position - no structure - no paragraphs - name of contact person missing/spelt wrongly - inappropriate/casual address - empty phrases - rude - too familiar - unmotivated - urges action from the recruiter - makes demands - . . .


.

CV / Resume (Lebenslauf):
wrong format - critical structure - non-focussed - no C3-strategy - using the Europass CV model (at all and in the wrong way) - data incorrect - false information (= "hard lies") - important data missing - email address infantile/nonserious - (hiding) gaps - . . .
Photo:
non-professional (e.g. by mobile phone) - private - non-existent - full-body - too small/big - inappropriate clothing - wrong position - outdated - looks younger/different than in reality - no smile - "police photo" - ...


.

Competence Profile (for managers and highly paid professionals & experts)
completely missing - unknown?


.

Other mistakes
inconsistent in typeface/fonts - 
mistakes in orthography / punctuation - spam applications (e.g. other companies in the email body) - . . .

(to be continued)
---
Since 1994 we, the consultants of PHOENIX GIR, supported more than 12,000 German and foreign professionals, managers & young talents in getting better jobs in Germany. Our Individual Consultations can be joined from everywhere in the world. Even directly from the comfort of your home. Our seminars are held in Germany, in many countries abroad and online, too. All the positive feedback from our candidates and international media reports (TV, newspapers etc.) confirm that our internationally operating specialists for labour market, job hunting, applying & career significantly will increase your chances for good jobs in Germany. 

---
TOPICS of the JOB-Seminar "Working in Germany?!"
(5-6 hours; includes all 4 Parts I - IV)
---
PART I  The German Job Market & Salaries
---
1. Welcome by Peter M. Barnefske and short introduction.
Matching of the workshop content with your expectations.
2. The "German Jobwunder"
Hugh skills shortages and more than 1,000,000 jobs in many professions
like engineering, IT, medicine etc.
Thousands of vocational trainings. Fully paid by German employers. 
3. Jobs & Salaries
The "German-JOB-Hot-Spots" you should know.

These companies currently hire the most professionals!

The best German regions & cities which offer the most jobs and the highest salaries.
Salaries in different professions.
4. Getting good jobs without speaking German?
How you find jobs for "only English" speaking candidates.
Where to learn German in high speed for small money.
---
PART II  Secrets of the German Processes of Hiring & Applying
---
1. Fatal applying mistakes foreign candidates make:
Why over 80% of foreign candidates miss chances. How YOU become one of the most desired candidates and successfully make career in Germany!
The German process of applying and the "top 10 requirements" of the companies.
What German recruiters look for when hiring foreign professionals. How to win them smart & easily!
What German employers & recruiters NEVER want to read or hear from foreign candidates.
2. The "AAS – Active Applying Strategies" for Germany:
"IN" or "OUT" in 10 seconds. The K.O. criteria.
The most effective job search strategies for Germany.
Secrets, tips and NO-GOs when you apply
–    online, by phone, email, speculative etc.
–    directly in companies or by recruitment agencies & headhunters


3. Most important German job portals for professionals!
---
PART III  Your Application and Best Practice Examples
---
1. Best practice examples:
How your documents show you as a desired candidate for top jobs in Germany!
2. The important, but unknown German "Cover Letter":
THAT is totally different from foreign applications!
Content & Psychology: How to catch the recruiters attention. At once!
PLUS: Perfect examples which make it easier for you.
3. Your CV (Lebenslauf) for Germany
The unknown "C3-CV-strategy" and what German recruiters
really expect from your "Lebenslauf".
CV-content, design, psychology, activity, success!
Why the "Europass-CV model" is problematic!
Photos: Yes or no? When you are "out" within seconds.
PLUS: Perfect examples which make it easier for you.
4. Recognition: diplomas, certificates & references
---
PART IV  German Job Interviews & Job Contracts 
---
1. How to succeed in German job interviews:
The 12 golden rules PLUS the NO-GOs.
Favourite interview questions. What you should answer!
Forbidden questions and your legal rights to deal with them.
How to present yourself professionally & confident.
2. Congratulation & welcome: The job is yours!
The German employment contract.
Types of visa
3. How you will feel "at home" quickly:
What foreigners in Germany would recommend you.
Brochures & addresses.
4. End of the Seminar – Meet the Trainer
Summarization, final questions & feedback
Opportunity for booking of (discounted) individual consultations
---
---
Seminar (5-6 hours)
Free short application check
Discounts on individual consultations
---
Directly in your city or live online
---
Join us in your city or live online from wherever you currently are in the world. Simply register and we connect you easily to our video-web-conferencing system. No additional costs!
---
---
---
All seminars, sponsored by PHOENIX GIR, are offered on low prices. We recommend to book in time as our seminars are usually booked up quickly.
PHOENIX GIR
Sparkasse Rosenheim
BIC:     BYLADEM1ROS
IBAN:   DE 42 7115 0000 0000 011767
---
Note for foreign labour market authorities, organisations, universities, academies:
We operate globally. You wish to offer our seminars live to your clients/students directly in your country/city? Please ask for dates and special rates.
---
Currently WANTED for Phoenix GIR:
Foreign students (F/M) who live abroad in their home countries and have social media marketing experience in Facebook, LinkedIn etc. Please apply directly to Valerie at:
Phoenix-GIR@email.de
---