International media (TV, newspapers, online media) report about PHOENIX GIR
Why the name "PHOENIX GIR"?
"GIR stands for "German International Recruiting". And "PHOENIX" is borrowed from the saying "like a Phoenix rising from the ashes". It stands for something, that seemed to be lost and suddenly appears in a totally new splendour again. Means: Our clients and candidates leave an uncomfortable (job or business) situation and make their next, successful step in career or new business.
ITALY - TV reportage in LeIENE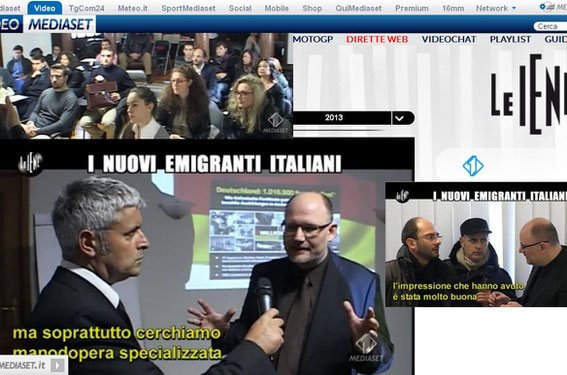 LeIene/Mediaset: TV-reportage with Peter M. Barnefske ("How Italians get jobs in Germany")
www.video.mediaset.it/video/iene/puntata/368668/lucci-nuovi-migranti-italiani.html
MACEDONIA (Skopje & Bitola) - TV report (Tera TV)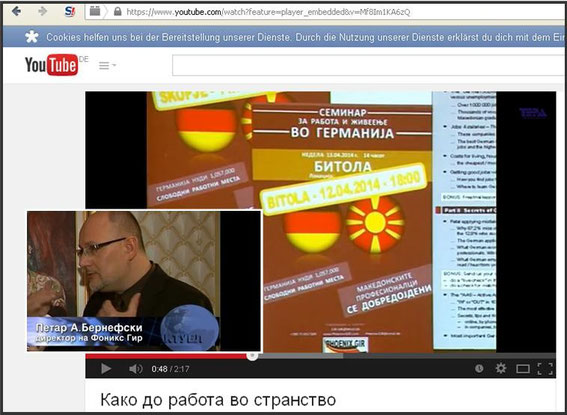 ITALY - PANORAMA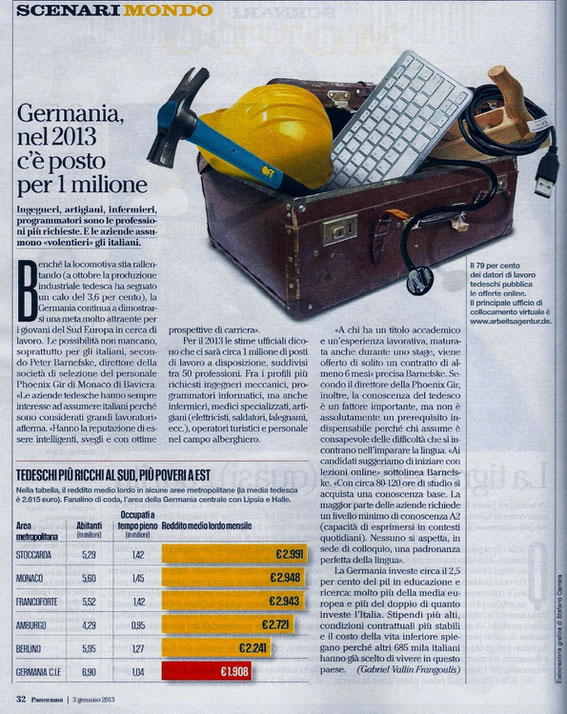 GREECE (Thessaloniki) - ETHNOS
ITALY (Piacenza) - TV Reportage "LE IENE"
ITALY - CORRIERE DELLA SERA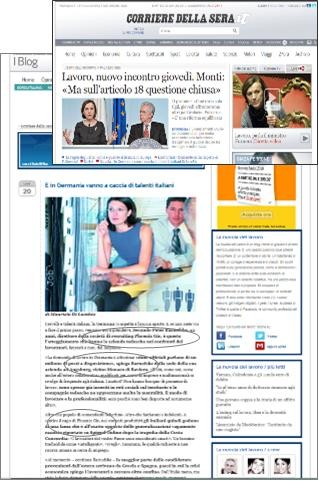 ITALY - Online
ITALY - Online
GREECE - ETHNOS (online)